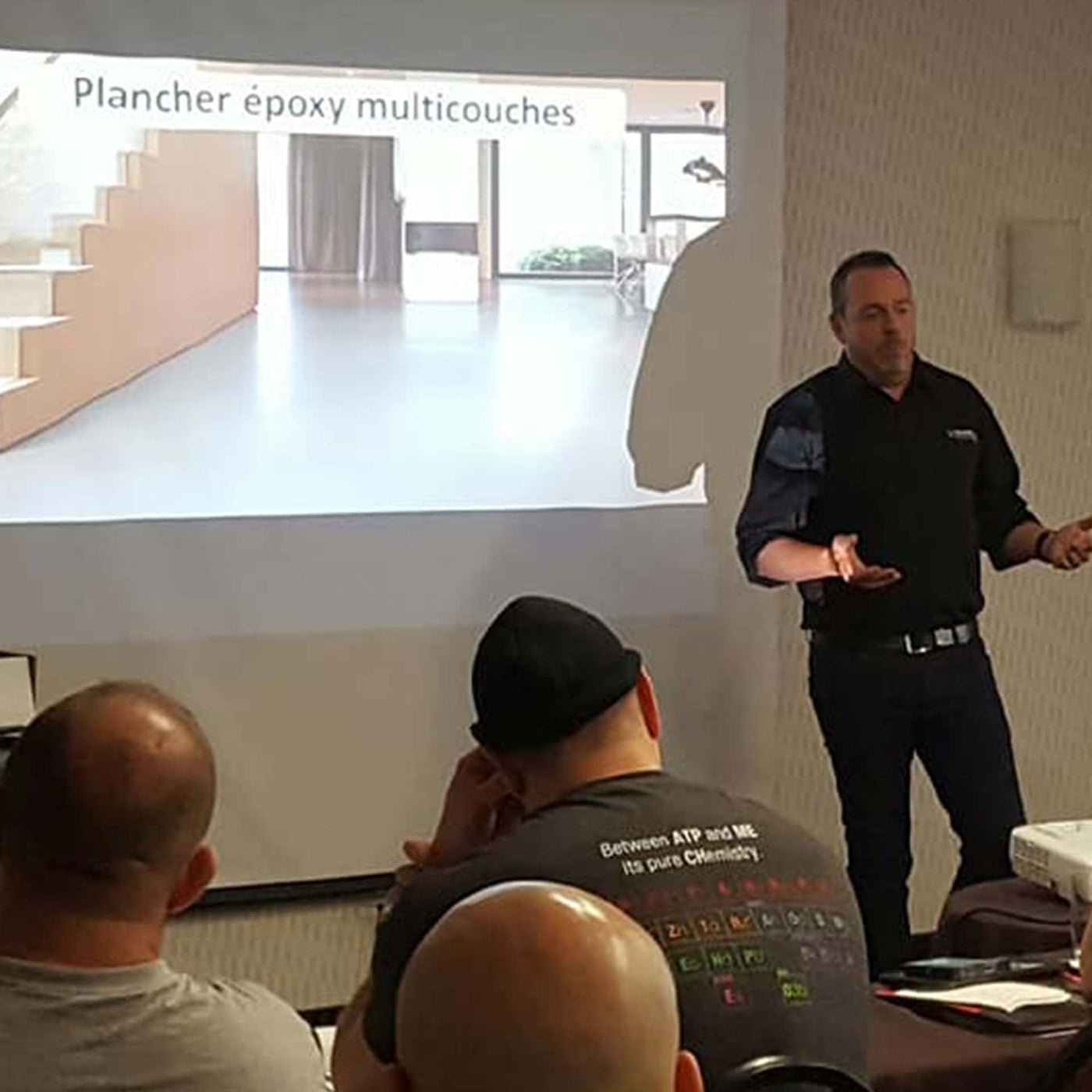 Chemtec was founded in 2013 by Jason Bérubé an entrepreneur who had previously built a franchise system in the construction business with an emphasis on commercial and industrial coatings services.
Following the enthusiasm he noticed for these products he decided to start distribution operations and in 2016 he established his brand based on the core values of training, educating and monitoring his clients until they succeed.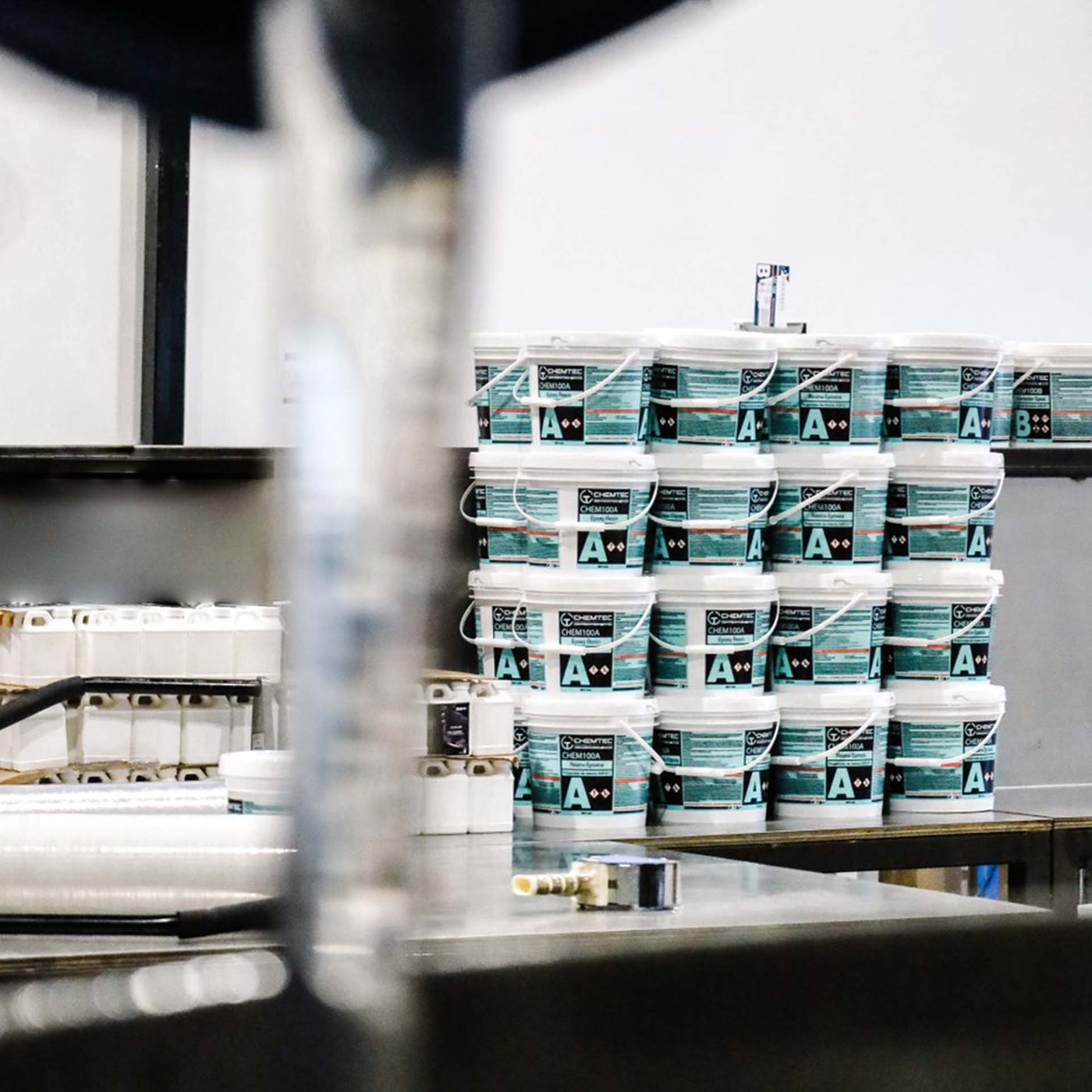 This mission has always been at the core of Chemtec where we strive to build success stories by guiding supplying and accompanying our clients. We value good service and knowledge over anything else.
In 2019 Chemtec had a team of 6 employees who made it possible to build a manufacturing plant so that Chemtec could be self-sufficient in terms of their coatings business that represented 85% of their annual revenues.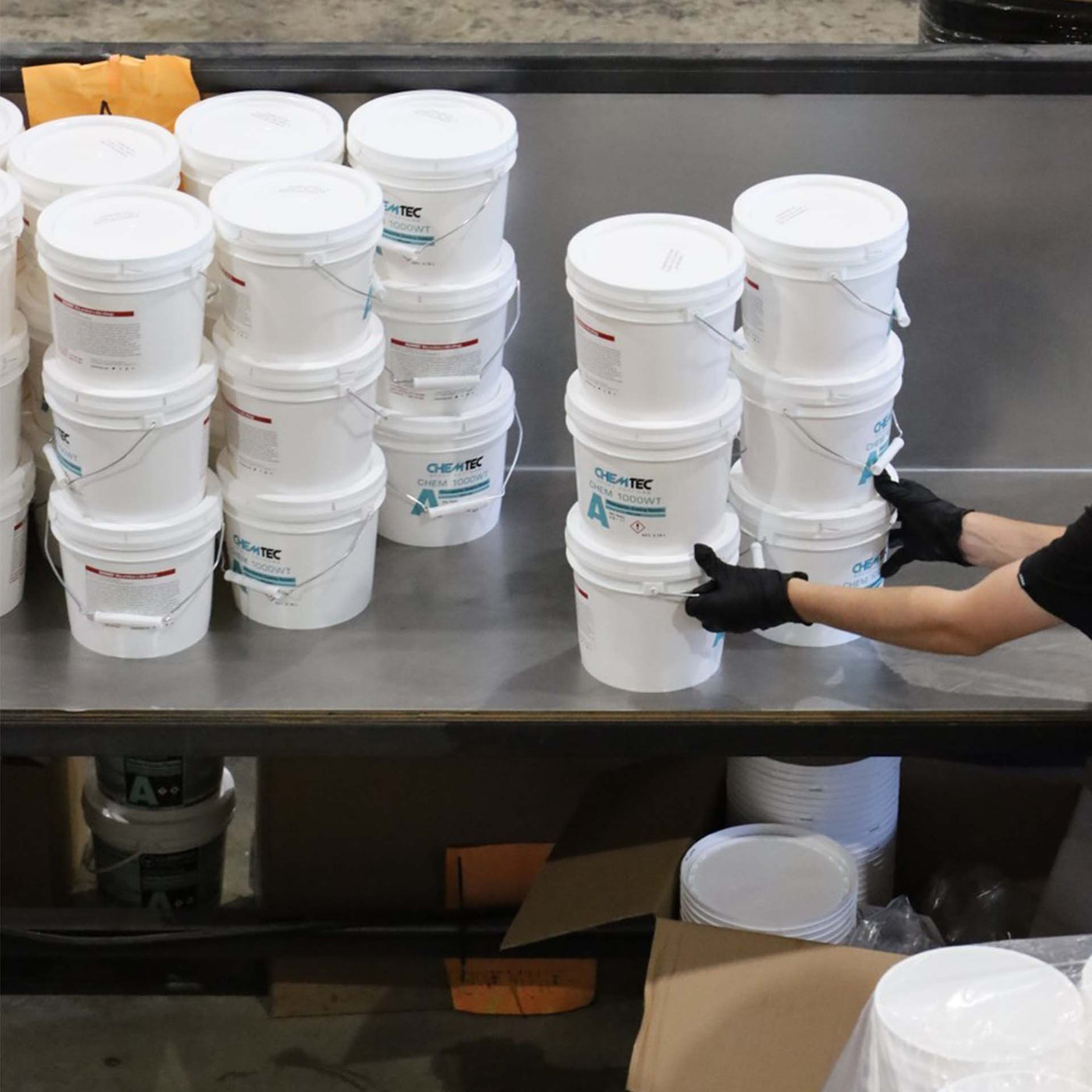 The aim to be a complete solution provider pushed Chemtec into partnering with the best in the industry to supply complementing products to build their systems. Chemtec is distributing Schönox self-levelling systems and repair mortars as well as the chips unlimited vinyl flakes and has supplied those to the Canadian market for many years.
Chemtec's history starts as a coatings powerhouse located in Canada. Chemtec has been a supplier for Canadian entrepreneurs in the past decade and is a vendor associated with quality and perfectionism that has performed above and beyond what a typical vendor does in terms of product quality, service, and support.  Our epoxies, polyurethane, polyaspartics and polyurea based systems cover all the areas of flooring coatings, lining and much more.
We have been developing new resin flooring systems with superior proprieties to perpetually update our current offering. We are also developing new polyaspartic systems with enhanced performance in order to offer the best products to our clients. All of our products have been formulated with a special attention and great project management to make them user friendly and designed to resist the most difficult conditions. Our systems are even customizable, and we can formulate based upon your specifications by our team of experienced chemists. We proudly carry over 200 products and will always have the coating you need.
Today Chemtec manufactures 75% of the products we sell and after an acquisition merger of Adhesives Lab and Squidpoxy in 2021 we were able to build a strong sales and marketing team who have proven experience in e-commerce which allows us to also guide our customers on the digital side of things as well as help them with their branding, our staff is always available to offer you a free consultation for anything you need. Feel free to email us at info@epoxychemtec.com.